On the Backroads: Sneakers Bar & Pub
Sneaker's Pub & Eatery in downtown Spring Valley, WI has earned a reputation for their scratch-made menu and friendly atmosphere. The Landin family invites you to stop by for a homemade stone baked pizza or burger and some friendly conversation.
Sneaker's Pub & Eatery in downtown Spring Valley, WI has a colorful past. One would never know that back in the day the establishment once hosted burlesque shows in the back for adult patrons. Some of their older customers can remember trying to get a peek through the front door before being chased off. If those walls could talk.
A Friendly and Welcoming Atmosphere
Today the establishment is known for its friendly atmosphere. Sneaker's is a casual and welcoming place where visitors can come for a bite after exploring the area's attractions like Crystal Cave and the Spring Valley Dam. A day of fishing, boating, hiking, or trail riding can really work up an appetite! The community hangout has a steady stream of regulars, and the locals are referred to by name. Families can often be found dining there, enjoying the scratch-made menu offerings that feature local ingredients. A Butchery Shoppe, on the other end of Main Street, supplies their steaks and the sausages for their stone baked pizzas. Bread is freshly baked by the good folks at Spring Valley Bakery just down the street. One of their most popular appetizers are the deep-fried cheese curds sourced from the Cheese Curd Capital of Wisconsin, Ellsworth Cooperative Creamery in neighboring Ellsworth.
The establishment offers a full bar and you'll always find great happy hour specials. Sneaker's is also undergoing an exciting renovation–a new dining room is currently under construction.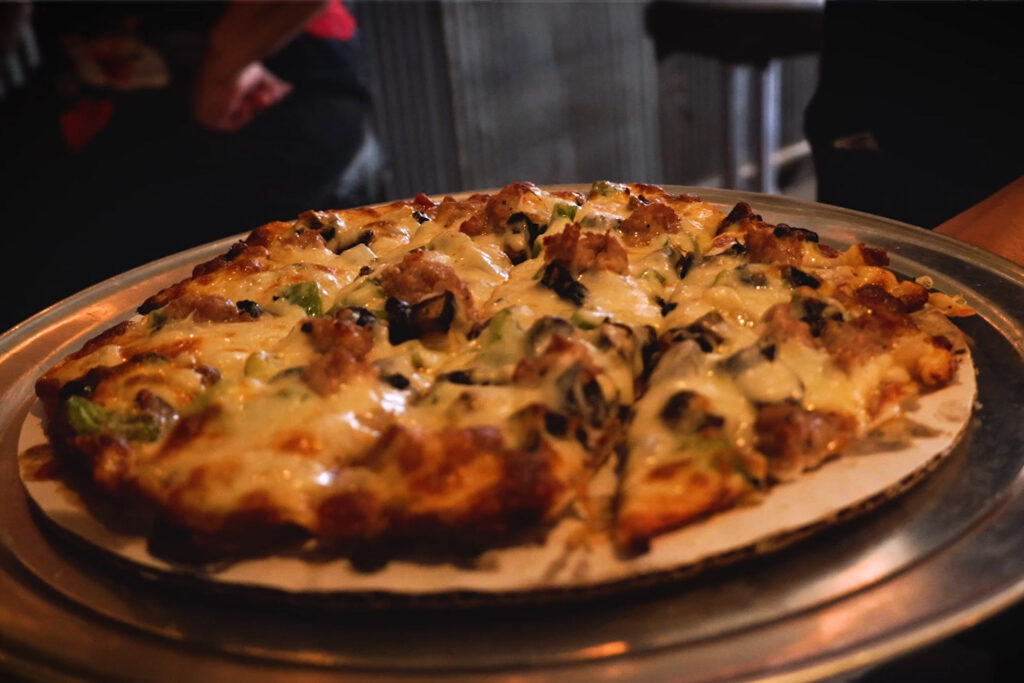 Specialties
Sneaker's menu offers a wide range of options for diners. Their half-pound burgers are one of their specialties. Always fresh and seasoned by hand, juicy and cooked to order. Another popular menu item are the Sneaker's stone baked pizzas. Try one of their specialty pies, or build your own. They are hand made from fresh ingredients and baked to perfection on pizza stones in their ovens. Hot and cheesy, their sauces are made in-house, and meats and cheeses are sourced locally. On the appetizer menu, the Grilled Gizzards come highly recommended by the regulars—they are made using an old family recipe. Other specialties include hand-cut wings and deep-fried fish. Over a dozen appetizer options and several sandwich and salad options are also available. There's always a weekly special on the board, which often includes steak dinners with all the sides!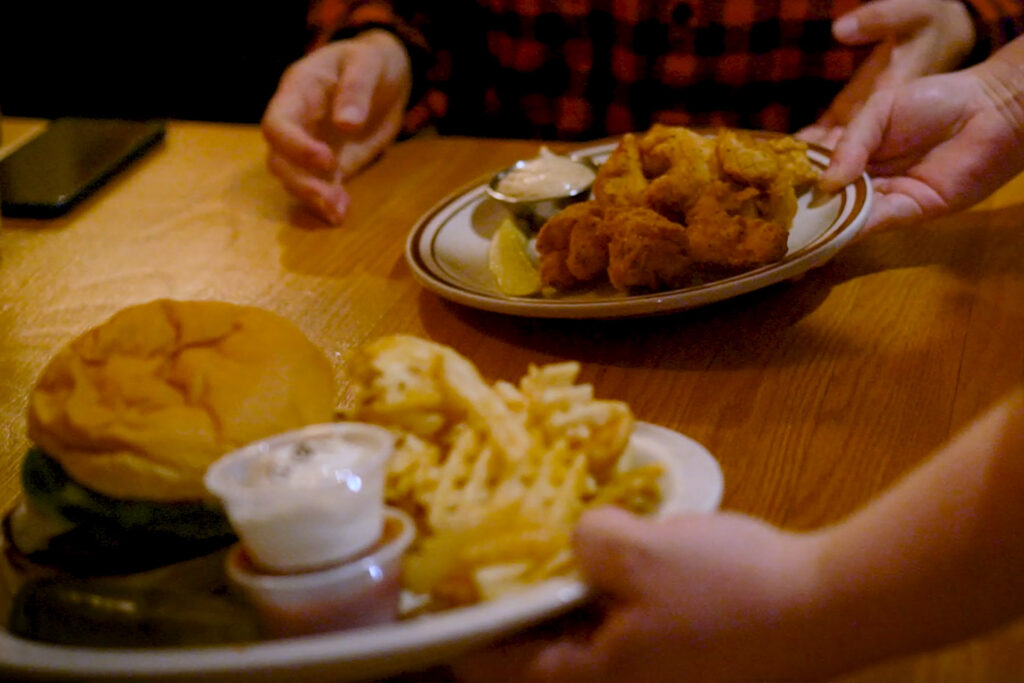 Art and Live Entertainment, Too!
Sneaker's is dedicated to offering a platform for local performers. Local musicians perform frequently playing country, western, and honkytonk tunes. It adds to the community atmosphere and friendly vibe of the place. You'll also notice original works of art adorning the walls throughout the establishment. The work of owner Heather Landin's father, the collection features portraits and local landscapes. Feel free to browse. If you're lucky enough to visit when Heather is in the house, she can share a story about each piece.
For Your Visit
Preview Sneaker's menu and find current hours by visiting their website. They also have an active Facebook page where you can see current food specials, the progress of their new dining addition, and learn about upcoming events and happenings at Sneaker's and around the Spring Valley area.
Website: SneakersSpringValley.com
On Facebook: facebook.com/SneakersPubEatery